Is Your Skin or Hair Holding You Back?

Dr. Julie Kenner, board-certified dermatologist, has a plan to take you from

insecurity to skin-security

.
---
Get back your self confidence.

Most people keep it to themselves when they are disappointed or frustrated with how their skin or hair looks. And then feel even worse when nothing seems to help. Dr. Kenner gets it, and has spent a career helping people just like you.
Clinic appointments $55.  No insurance. No hassle.
---
Dr. Kenner's customized blends are only found here.

We believe that the best skin care always includes these 3 characteristics:
Safe clean ingredients
Cutting edge effective molecules
Customized blends to achieve multi-pronged disease management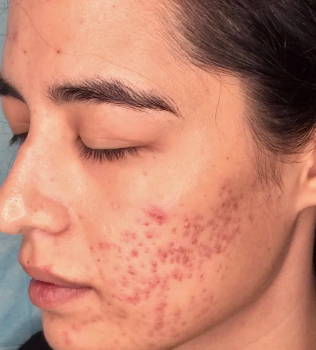 Skin is a complicated organ and is in a constant state of wear down and recovery throughout our lives.
Gain access to a deep understanding of your skin with Dr. Kenner, and learn how to not only protect it better and coax it to transform in ways you never imagined- at any age!   Get happy about your beautiful skin!
If you are ready for your skin to be healed and transformed in a beautiful setting that feels different and more welcoming than other doctors' offices, Dr. Kenner is who you should see.

-- Natalie on Yelp
Dr. Kenner was able to target exactly what kind of acne I had and how to treat it. The program she put me on has reduced a lot of the small little pimples I had on my forehead as well as the scarring and redness everywhere else. The hydrofacial she does is also great! It makes my skin glow and feel rejuvenated. Also you can tell that Dr. Kenner and her staff care for each on of their patients and their progress.

-- Naomi on Yelp
Dr. Kenner is amazing. I've been struggling with my skin since I was 12 years old. I'm 29 and my skin has never been clearer. I can't believe I've waited this long for professional help.

-- Alyssa on Yelp
I've only ever been to one dermatologist, but I've been very happy with Dr. Kenner's care. The best thing about her practice is how well she listens to my wants and concerns, and I never feel rushed. I've never had any doctor be so accommodating before.

-- Gerry on Yelp