Xeomin (It's Safer than Botox) Volume Discounts

Xeomin- it's SAFER than Botox, but administered in the same way, with the same number of units. Safer, because all unnecessary proteins have been removed.
This "king of the cosmetic treatments" is used to smooth wrinkles and lines, and magically turn back the clock. Typical areas of use are: frown lines between the brows, crows feet, forehead, neck, chin, masseters, and more! The duration of effect is 4 months, and most folks use 40-50 units a session, or 120-150 units a year.
Interested in getting a 13-27% discount on your Xeomin? Buy in advance, use your prepaid units any time and save!
Pay in advance $1,500, get 116 units at $13/unit
Pay in advance $2,000, get 167 units at $12/unit
Pay in advance $2,500 get 228 units at $11/unit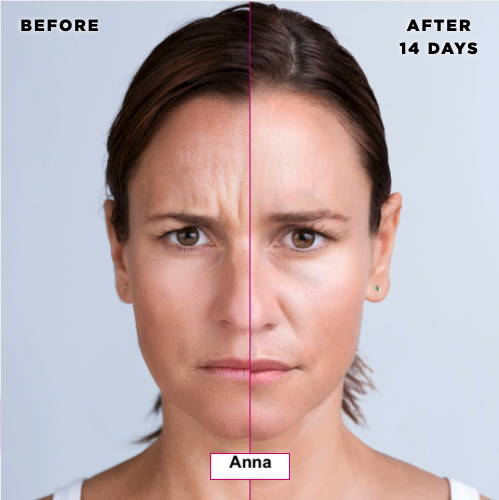 Revitalizing Mini Home Peel Kit - 20% off
Want the experience of a spa facial at home?
Try our SkinHappy Home Peel Kit. Use once a week to gently yet powerfully exfoliate and removed dead or discolored skin, this treatment boosts your skin with a healthy glow. Easy to apply, and you'll see results in as little as one application!
Treatment On Sale: Save $89

One-Two Facial Rejuvenation
Get your skin out of hibernation, with our unique SkinHappy One-Two Facial Rejuvenation Treatment!
The One-Two treatment was designed in response to the popular demand of our patients. This combo pairs our two most popular treatments. Our medical microneedling treatment followed in 5-7 days by a Hydrafacial MD treatment.
The results are amazing. Come and find out why this is the new rage at SkinHappy!
To provide safe, targeted and effective dermatology solutions
Get the SkinHappy Experience
Get a FREE diagnosis of your skin condition, no more guessing!
Effective breakthrough formulas prescribed specifically for you.
Dr. Kenner is ready to cure your skin condition with a 90 day money-back guarantee.